Katherine Mercurio Gotthardt
Read more about Katherine and her work on Amazon.
Books by Katherine Mercurio Gotthardt, M.Ed.
Available through Amazon and other online and local sellers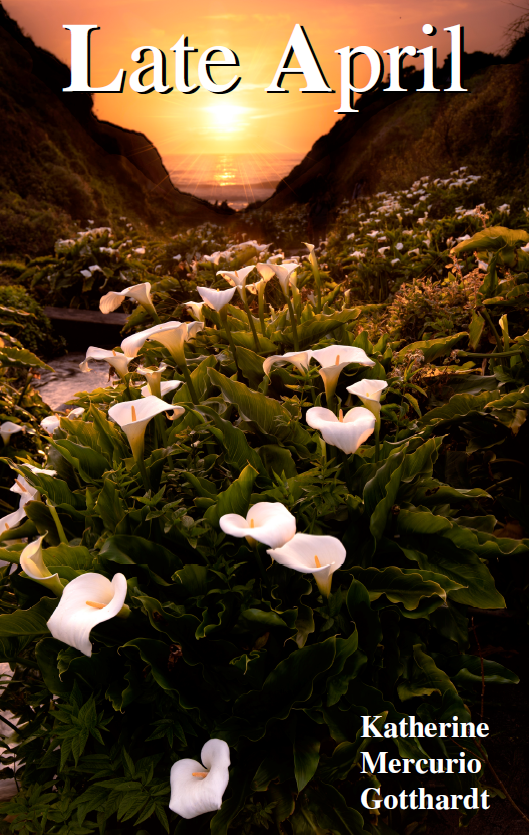 Late April

Late April celebrates the poetry genre, as well as the seasons—of nature and of life. In this book, the cyber world of social media and big data also have a place. Juxtaposed with memories of Gotthardt's mother, these pieces remark on what it means to be human in 2019.
Bury Me Under a Lilac

A poetic journey from birth through passing, accessible yet profound, leaving death not proud, but steeped in the beauty of transformation, a natural movement to the next phase of personal and spiritual evolution.
Poems from the Battlefield
A collection of original Civil War themed poetry based on Katherine's exploration of the local battlefields and museums in Manassas and Prince William County, VA.
Weaker Than Water
An eclectic collection of original poetry inspired by Katherine's experiences teaching in the Manassas Regional Adult Detention Center and musings of various religious traditions.
Furbily-Furld Takes on the World
An illustrated, epic children's poem focused on themes such as responsible rural development, conservation, anger management and more, all wrapped into a surprisingly fun story.
A Crane Named Steve

An illustrated, epic children's poem featuring a young child who is told the family needs to move and who finds comfort from an unusual friend - a crane who holds a real-life backstory. Proceeds benefit charities in the greater Prince William, Virginia area.
Late April

Katherine's poetry is refreshing and relevant. It takes the reader to depths in the simple and captures your imagination to ponder the poignant. This is Katherine's fourth collection of poetry, a must read for poets and those that appreciate poetry.     -Author Jan Rayl, BSN, RN, Vice President Write by the Rails, the Prince William Chapter of the Virginia Writers Club
Whether it's about technology, health, loss of a mother, nature's seasons, or aging, Katherine has a unique way of expressing the joy, complexity, irony, grief, and humor of living life in the modern age. Her work is sprinkled with literary, historical, and religious references, giving depth and texture to her creative imagery.  She can sting and soothe with equal facility and usually has a surprise in store for her avid readers. A must read.      -Author Nancy Wyatt, MHT, TNLP
Bury Me Under a Lilac
Katherine has an incredible ability to harness and expose the emotions that all of us might be too afraid to share. She's soon going to be everyone's next favorite poet.     -Author, Creative Writing Department Chair, Garrett Carlson
Katherine Mercurio Gotthardt's poetry is always rich in word, imagery and emotional awakening. This book is one to savor.     -June Forte, Past President, Virginia Writers Club
Book Signings
Katherine will sign books upon special request. Please allow time for shipping, as she does not carry inventory. Request a signed book.
Latest Projects
Forthcoming Book: Get Happy, Dammit