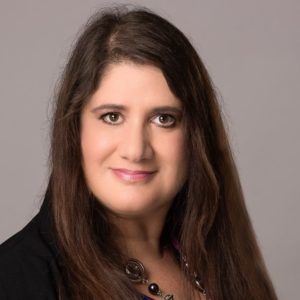 Katherine Gotthardt, M.Ed., writing concentration, is a founding member of Write by the Rails (WbtR), the Prince William Chapter of the Virginia Writers Club. She currently serves as President of #WbtR and has twice been nominated for Poet Laureate of Prince William County. A member of several literary groups and widely published, she was the winner of Inside Nova's 2019 Best of Prince William award in the category of author.
Katherine considers herself a writer by nature and by trade, having begun writing for fun as soon as her mother helped teach her to read. She has been writing, editing and teaching for more than twenty years.
While Katherine's first love is poetry, she also holds an interest in writing articles, columns and short fiction. Besides being published in dozens of print and online journals, she has authored six books: Poems from the Battlefield, Furbily-Furld Takes on the World, Approaching Felonias Park, Weaker Than Water, Bury Me Under a Lilac and Late April.On Facebook, she is dabbling in short pieces that she calls her "social experiment," #KatherinesCoffeehouse. Her next book, Get Happy, Dammit, is forthcoming. Excerpts from the book can be found online at PotomacLocal.com, PrinceWilliamLiving.com and Manassas Patch.
In her "other" life, Katherine is a digital content specialist for an IT company and CEO of ATW- All Things Writing. She works with local publications such as Brides & Weddings magazine, Potomac Local News and Manassas Patch and is Editor in Chief of Prince William Living. Previously, she wrote for Bristow Beat, News & Messenger, PW Business and the Quantico Sentry. ATW has been nominated for two Prince William Chamber of Commerce business awards.
Katherine aims to use her professional background to elevate the practice of writing and give writers a space where they will be recognized as laborers honoring a timeless craft. "Writing is hard work," she says. "I want that work to be valued."
Katherine's full profile can be found on LinkedIn.